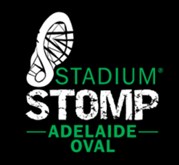 Lucy Siemers

Expires
Wednesday, 15 July 2015
I'm going to stomp
Hi there,
I have decided to make a difference by creating my very own fundraising appeal for charity. I will be participating in
Stadium Stomp
2015 this winter and will be climbing thousands of stairs within Adelaide Oval for my chosen charity. I would love it if you supported my efforts by making a secure donation. I would also really appreciate it if you could share my page above or comment below so more people know about it.
Click 'Donate Now' to make a secure online donation.
Thanks so much for your support!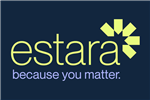 PQSA (The Paraplegic & Quadriplegic Association of South Australia Inc)
Please support PQSA (The Paraplegic and Quadriplegic Association of South Australia Inc) to rebuild lives across South Australia. Each year, PQSA supports hundreds of people and their families to rebuild their lives after a Spinal Cord Injury. This life-changing injury or illness – which can happen while driving, playing sports, at the beach, gardening, doing the housework or because of a medical condition – can have a profound effect on the person injured and their families and friends. PQSA has been providing a range of vital Support Services to people with a Spinal Cord Injury and their families since 1963, including Accommodation, Home-based Counselling, Lifestyle Advice, Peer Support, QWERTY Internet Café, Recreation Program, Support Dinners and Volunteer Program. Each service provided by PQSA is designed to support people living with Spinal Injury to live life to its fullest.
FUNDOMETER
Target
$700
Raised So Far
$705
Biggest Supporters:
Jacque Green: $159.00
Anonymous: $106.00